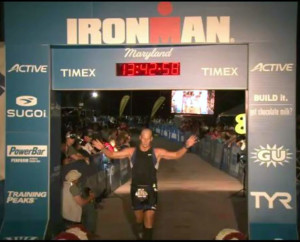 For the past 10 years, Coach Cyndee has been a Level 1 USAT Triathlon Coach and coaches triathletes of all abilities from Sprint to full Ironman distances. On-line coaching using Training Peaks or in person coaching is available. She can also provide a full schedule for you to train for any event.  This type of schedule can be any length depending on your needs.  In addition to triathlon coaching, she has coached many runners training for their first 5K including clients training for ultra marathons as far as 100 miles!  Coach Cyndee has experience training a variety of clients and understands that each client has different needs and schedules, she designs her training plans based on each persons unique needs. This type of coaching helps people a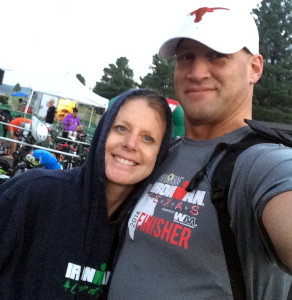 chieve their goals while limiting injury and balancing a busy life and demanding schedule.
I am an accomplished triathlete who has completed 6 Ironman 140.6 and 10 Ironman 70.3 in addition to countless Sprint & Olympic triathlons.  After taking a few years off for business and personal reasons, I was ready to start training again.  There is no one else I would trust & believe in to help me with my daily training regimen than Cyndee Platko.  She literally never takes a day off…ever.  She is always on top of her business and her clients.  Additionally, she is always willing to train with you, pushing you past your limits, offering key points of advice and information without ever sounding condescending.  She is the perfect coach for triathletes both new & experienced and I tell that to anyone who would listen.
Prices for Coaching:
Online coaching through Training Peaks website – $125 month
One on one swim coaching done at Las Vegas Athletic Club $65 hour
Group swim coaching 1 time a week at Las Vegas Athletic Club $110 month
Online Coaching and group swim session $200 month
Complete schedules available for whatever event you need.  An example can be a 4-month training schedule for a half ironman, a 2 month training plan for a sprint triathlon, or a one year plan for an ironman.  Prices for these vary depending on the length and type of the plan you would like.  Some prices are:

4 month half ironman training plan $200
3 month training plan for sprint/olympic distance
6 month training for a full or half ironman $250
4 month marathon training plan $125
1 year plan for any event $350

Private bike, or run coaching are available prices may vary depending on the location
Drop in pricing for group sessions available for $30 each
Group swim sessions currently meet at 5am at Las Vegas Athletic Club Northwest on Rainbow near Lake Mead. You must be a member to attend these sessions