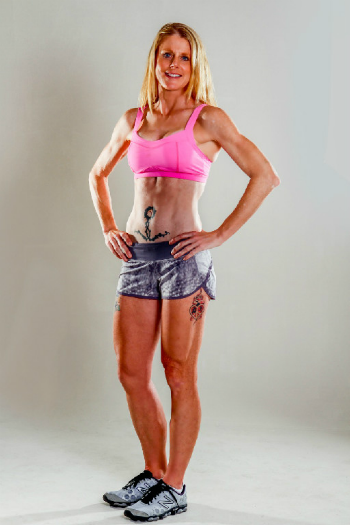 Cyndee Platko, LMT
Certifications Include:
ISSA Personal Trainer and Endurance Trainer
USAT Level 1 Triathlon Coach
Licensed Massage Therapist
Aqua and Spin Instructor
FMT Level 1 and 2 Rock Tape Certified
Coach Cyndee has been in the nutritional and fitness field for over 25 years and is a top amateur triathlete having competed in many races around the world. Cyndee has completed 12 Ironman triathlons and has twice qualified for the half Ironman World Championships that were held in her hometown of Las Vegas. Cyndee has also competed in three Ultra Marathons and an eight kilometer long distance swim. Along with her personal training and triathlon coaching she is also a licensed massage therapist.
Some of Cyndee's top finishes include:
Rage First Female Overall Sprint Distance (3 years)
Las Vegas Tri First Overall Female Sprint Distance
Pumpkinman First Overall Female Half Ironman Distance
Pumpkinman Second Overall Female Olympic Distance
2nd Age Group Panama Half Ironman
2nd Overall Female Kokepelli Olympic Distance
2nd Age Group San Juan Half Ironman
5th Age Group Ironman Maryland
1st Overall Masters Mountain Man Half Ironman Distance
Cyndee has clients of all ages that have a variety of fitness goals, her passion for health and fitness and her dedication to her profession has helped her clients achieve healthier lifestyles and realize their fitness goals. Contact Coach Cyndee to begin a journey of improved health and wellbeing or if you're a seasoned athlete looking to improve you run, swim or bike, she can apply her many years of triathlon experience to attain your PR!
Coach Cyndee recently finished the iconic Comrades Marathon in South Africa.  This epic event is a 54.5 mile run with a cutoff time of 12 hours.  Each year the direction is changed from uphill to downhill.  She ran the uphill run and finished in 11:38!  This is the worlds largest and oldest ultra marathon in the world and is a bucket list for many ultra marathoners.